Encountering the Psalms
Posted by

Categories

Front Page

Date

June 26, 2021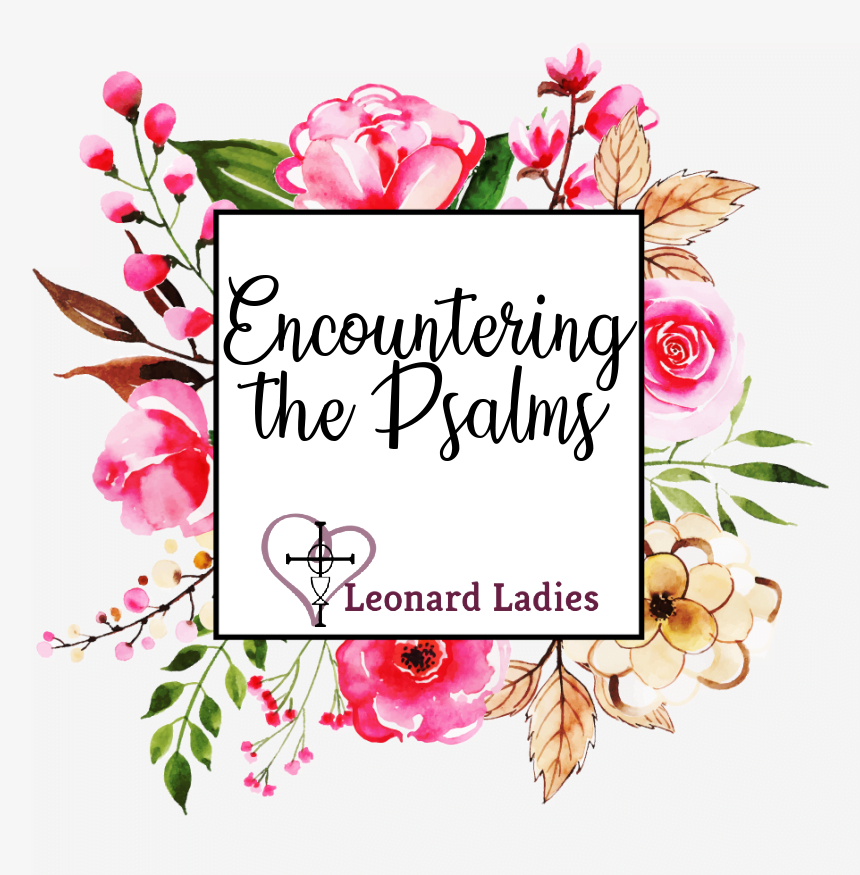 Encountering the Psalms:
A Bible study with the Leonard Ladies
What exactly is a "psalm"?  Why do we sing a psalm each week at Mass?  If you've ever been curious about the Responsorial Psalm, wished you were more familiar with the Book of Psalms, or struggled to find a prayer that matches a difficult life situation – this study is for you!  Encountering the Psalms is a biweekly Bible study offered by the Leonard Ladies throughout spring and summer 2021.  Read on to learn more about this new opportunity from the Leonard Ladies!  You can also sign up below to receive a weekly reminder email.
How will Encountering the Psalms work?
We will meet every other Wednesday from 7:00 – 8:00 pm in St. Leonard's school cafeteria (all state COVID-19 protocols will be followed) or outdoors in the school parking lot (weather permitting).  During each session, we will encounter a new psalm: we'll pray together; listen to a musical rendition of the psalm; have a short presentation about the psalm's history, structure, and theology; break into small groups to discuss how this psalm connects to our own daily lives; and conclude with prayer.
Learn more about Encountering the Psalms!
Who can participate in Encountering the Psalms?
We invite all women of St. Leonard and St. Frances of Rome parishes to journey with us!  You are also welcome to invite female friends and family members to join in.
Do I need to buy a book or pay a program fee?
No!  Encountering the Psalms is completely free.  Just check the parish newsletter every week to find out which psalm we'll be studying at our next meeting: you can either read the psalm from your own Bible or click on the link to access the psalm online.  We'll also provide printed copies of the psalm and discussion questions for each meeting.
Is there homework?
We encourage you to spend time praying with each session's psalm throughout the week before each session – this is a great way to deepen your familiarity with the psalm and bring it into your prayer life.  However, we'll also read the psalm together when we meet, so please still come even if you didn't have time to pray with the psalm beforehand.
What if I can't make it to each session?
That's ok!  Although we hope that as many women as possible will be able to join us for the entire journey, each session can be meaningful as a stand-alone experience.  Just join in whenever you are able!
Series Schedule
All meetings will take place on Wednesdays from 7:00 pm – 8:00 pm in St. Leonard's school cafeteria or parking lot (weather permitting).  We'll start promptly at 7:00 pm, so please arrive early if you'd like some extra time to chat and get settled beforehand.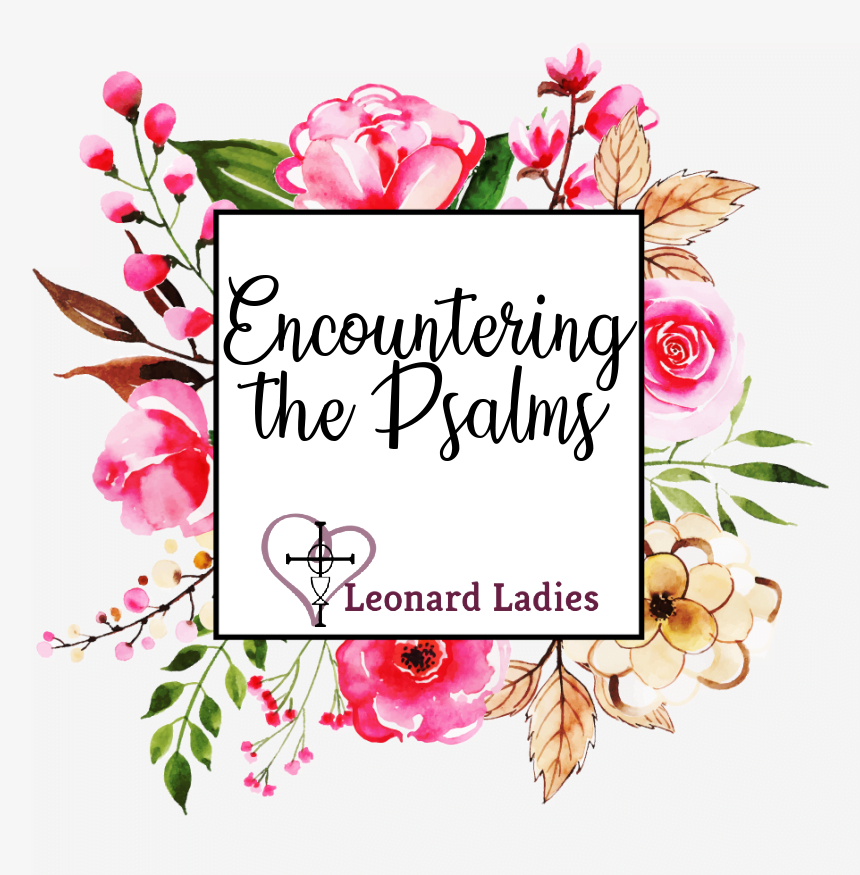 Would you like to receive weekly emails from the Leonard Ladies about "Encountering the Psalms" and our other opportunities?  Sign up below!
Questions?
Check our weekly newsletter or call our parish office at 502-897-2595.  We hope you will join us on this journey!