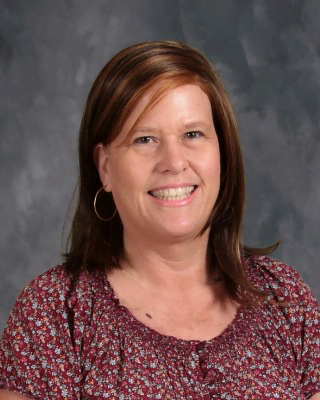 Laura Emly, Director of Recruitment and Communications
She is a lifelong resident of Louisville having attended St. Francis of Assisi grade school and Sacred Heart Academy. Laura is a graduate of the University of Kentucky (GO CATS)! She has resided in the Crescent Hill community which surrounds St. Leonard for 25 years.
In her spare time, Laura enjoys spending time with her family. Both of Laura's sons are graduates of St. Leonard. Matt is currently working in the banking industry. Her youngest son, Kyle, is a senior Accounting major at UofL. Her third and fourth boys are of the four-legged variety: Gunner and Sawyer. Laura also enjoys zumba, walking, and her bunco group!
Outside of her preschool duties, Laura also enjoys volunteering at St. Leonard. Laura has worked as a PTO Board member, Vacation Bible School coordinator, Trivia Night Chairperson, and Picnic Booth Chairperson.