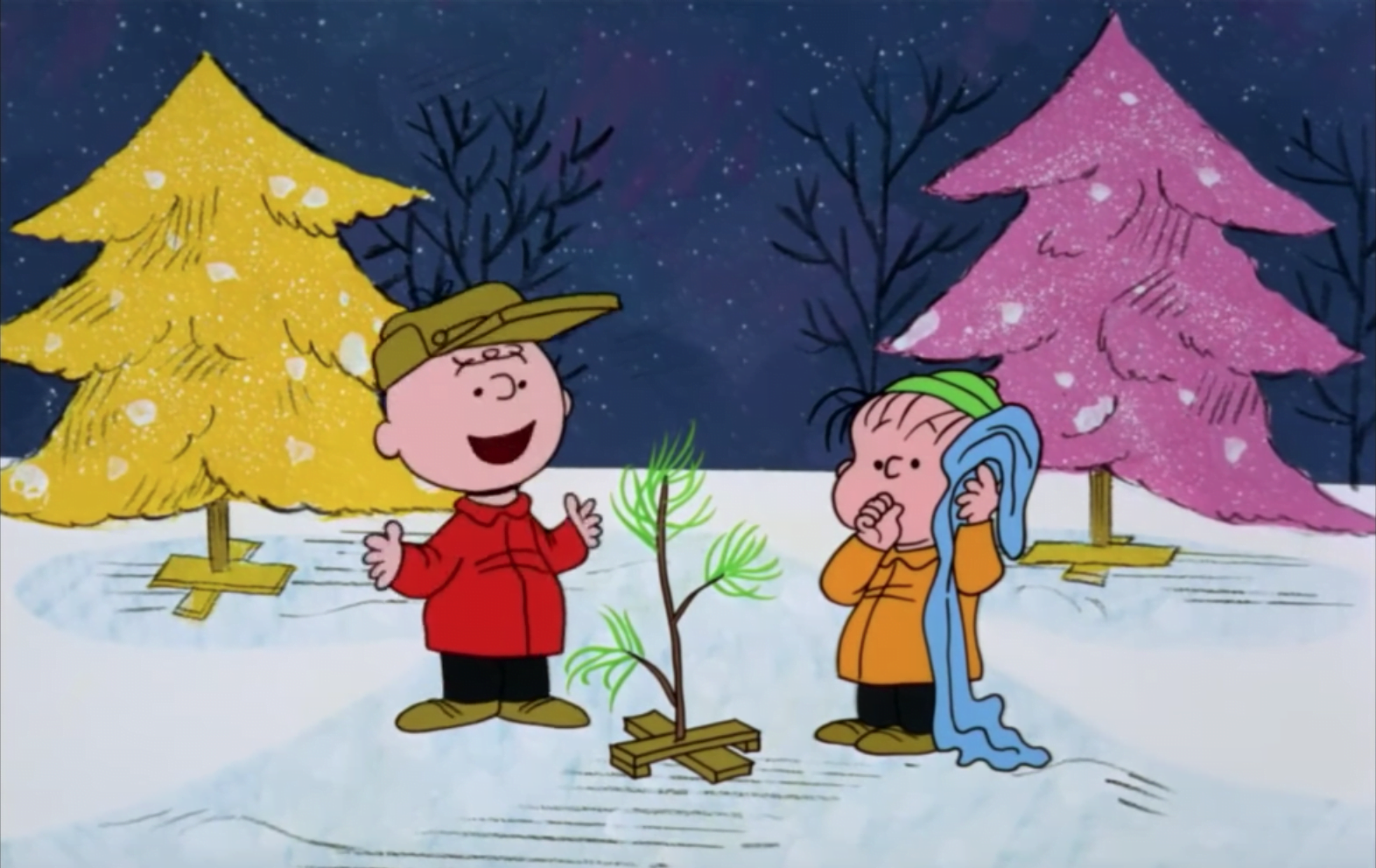 And Mercy Mild
December 17, 2020
"I think there must be something wrong with me, Linus. Christmas is coming, but I'm not happy. I don't feel the way I'm supposed to feel." Leave it to Charlie Brown to sum up this Advent in the Year of Our Lord 2020. Who feels the way we're supposed to feel? What are we supposed to feel in times like these anyway?
I have a feeling that feelings are all over the place right now, but if I had to guess where we are in the picture I would say we're probably that sad little tree. Bent and forlorn, feeling totally inadequate next to all the real Christmas trees from years past but thinking maybe we can hold it together. And then Charlie Brown picks us up and even more needles fall off. Good grief!
Of course the whole reason Charlie Brown picks up that tree is that he's not distracted by all of those representations of what Christmas is supposed to be like. Which is why he can see Christmas in that needly stick. Maybe just a little like a God who isn't distracted by what human beings are supposed to be or should be, but falls in love with what we are. Enough to become one of us. To be born among us.
So let's try to be a little like Linus, the one who knows what Christmas is all about, and wrap our treasured blanket around these days. Let go of "supposed to feel" and "supposed to do." Do what you can. Feel what you feel.
In the end maybe it won't be such a bad little tree after all. Maybe, like all of us humans, it just needs a little love.
-Fr Lou
***