Nature's First Leaf's A Flower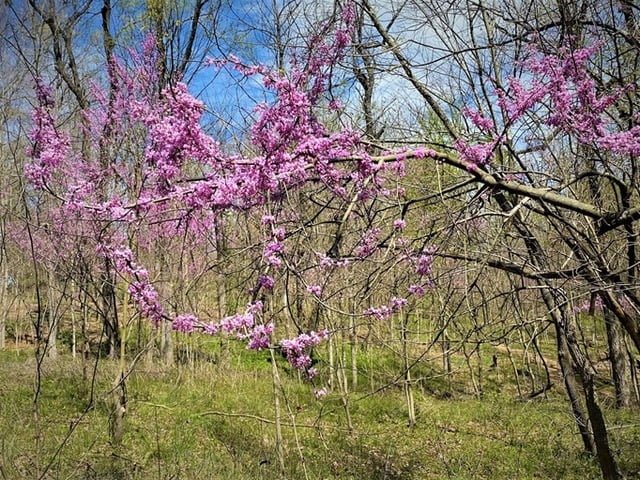 April 1, 2021 As Robert Frost pointed out, the first things to burst forth on the bare branches of trees are flowers. "But only so an hour." One of the things I love about Easter in Louisville is how often that "hour" coincides with Holy Week. Where yesterday were bare branches, today are yellows and purples and whites. All the coming glory of summer shining against the bare branches of winter. All the coming glory of Love and Life shining forth from an empty tomb. And both coming after a particularly "long, cold, lonely winter." (To quote another great poet.) The sun, the flowers, the life rising all around us feel especially welcome this Spring.
So too do these days set aside to remember the death and resurrection of Jesus. The Father who is faithful to the Son through all things, even, and most especially, death. The God who is faithful to His people through all things, even, and maybe most especially, this past year. The God who will stand with us until the resurrection of Jesus is fulfilled in the end of days.
Life rises all around us and cannot be stopped. Love himself raises us to life and cannot be stopped. Happy Easter!
– Fr Lou