The Vine, The Branches, and Family Trees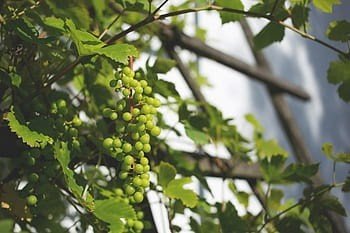 Jesus says this weekend that he is the vine and we are the branches.  In being joined to him we are joined to one another.  In a way, the great Vine is the family tree of Christians.  It joins us all, everyone, no exceptions.  In Kentucky, Catholic roots go deep.  They join many of us in Central Kentucky as family as well, no matter how distantly.  The names of those first families who came west together in 1785 are still common in our parishes: Hayden, Mattingly, Spalding, Mudd, Thompson, Wathen to name a few.  But we don't have the names of many of those who came in that first group.  Slaves did not have family names, and the only names that they had were rarely recorded.  When they acquired family names, it was often the name of their owners.
I remember interviewing my great-aunt Kevin Hayden, who was an Ursuline sister, for a family history project in college.  She told me of my great-great grandfather, who not only owned slaves but was known for shooting them if they talked back to him.  It was a story she told in whispers.  Many years later, when I became pastor of Immaculate Heart, an African-American parish in the West End, I had faithful parishioners who were Haydens.  Were we related by ownership?  By blood?  Our family trees are complicated here in Central Kentucky, with much that goes unknown or unsaid.  So too, the great Vine of Catholicism.  But if we are to confront the grave sin of racism as a church, we must begin with a shared story of our own roots.  One that includes uncomfortable truths.  Steve Crump, a filmmaker whose roots are here, shares the story of those early Catholic slaves in Kentucky in this documentary Facing an Uncomfortable Truth  It should be essential viewing for Catholics here, especially during these days of George Floyd and Breonna Taylor.  So if you haven't watched it yet, please do.
-Fr Lou