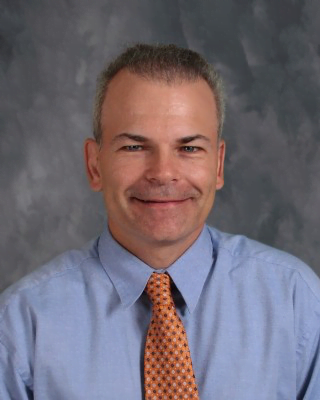 Mr. Kevin Sedelmeier
Mr. Sedelmeier is a native Louisvillian who attended St. Barnabas K-8 and St. Xavier High School. He received his Bachelor's and Master's degrees from the University of Louisville. This is hist first year at. St. Leonard, where he teaches fifth and sixth grade Language Arts and Social Studies.
His writing has appeared in literary magazines, fiction compilations, newspapers, on websites, and at film festivals. He is also a middle grade writer who often eagerly awaits updates from his literary agent to see if anyone has bought his latest middle grade novel. His M.A. in English has an emphasis on creative writing and hopes to encourage creativity in the classroom and help develop the students' writing voice. (He also apologizes for the repetitive subject-verb sentence structure in this bio.)
Mr. Sedelmeier (K-Sed if he were a rapper – which he is not) is passionate about reading and writing. He also loves music, the Minnesota Vikings, and U of L sports, but he is most proud to be a father. His family belongs to St. John Paul II Parish. He and his wife, Elizabeth, have two sons: Lukas who will be entering St. X this year and Mason who will be a fourth grader at John Paul II Academy. As a parent, he has great empathy for your concerns and needs, so if you ever have any questions, please feel free to contact him.
5th & 6th LA & SS