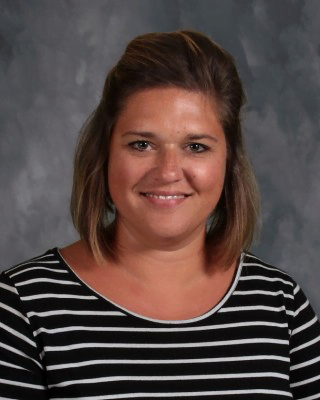 Mrs. Madalyn Schepers
This is Mrs. Schepers' first year as 8th grade homeroom and 7th/8th grade Language Arts and Social Studies teacher for Saint Leonard. She has previously taught for seven years in the Archdiocese of Louisville and the Archdiocese of Indianapolis. She thoroughly enjoys the energy her middle schoolers bring to the classroom. Mrs. Schepers is a graduate of Assumptions High School and received her Bachelor's degree and Masters of Art in Teaching at the University of Louisville. She is an active member of St. Margaret Mary Parish along with her husband Matthew and two children. She also has a new puppy named Penny.
In her spare time, she enjoys, crafting, searching Pinterest for new ideas for her classroom or home, and reading with her children.
7th & 8th LA & SS