Winter Retreat, Week 1 – Epiphany & Longing for God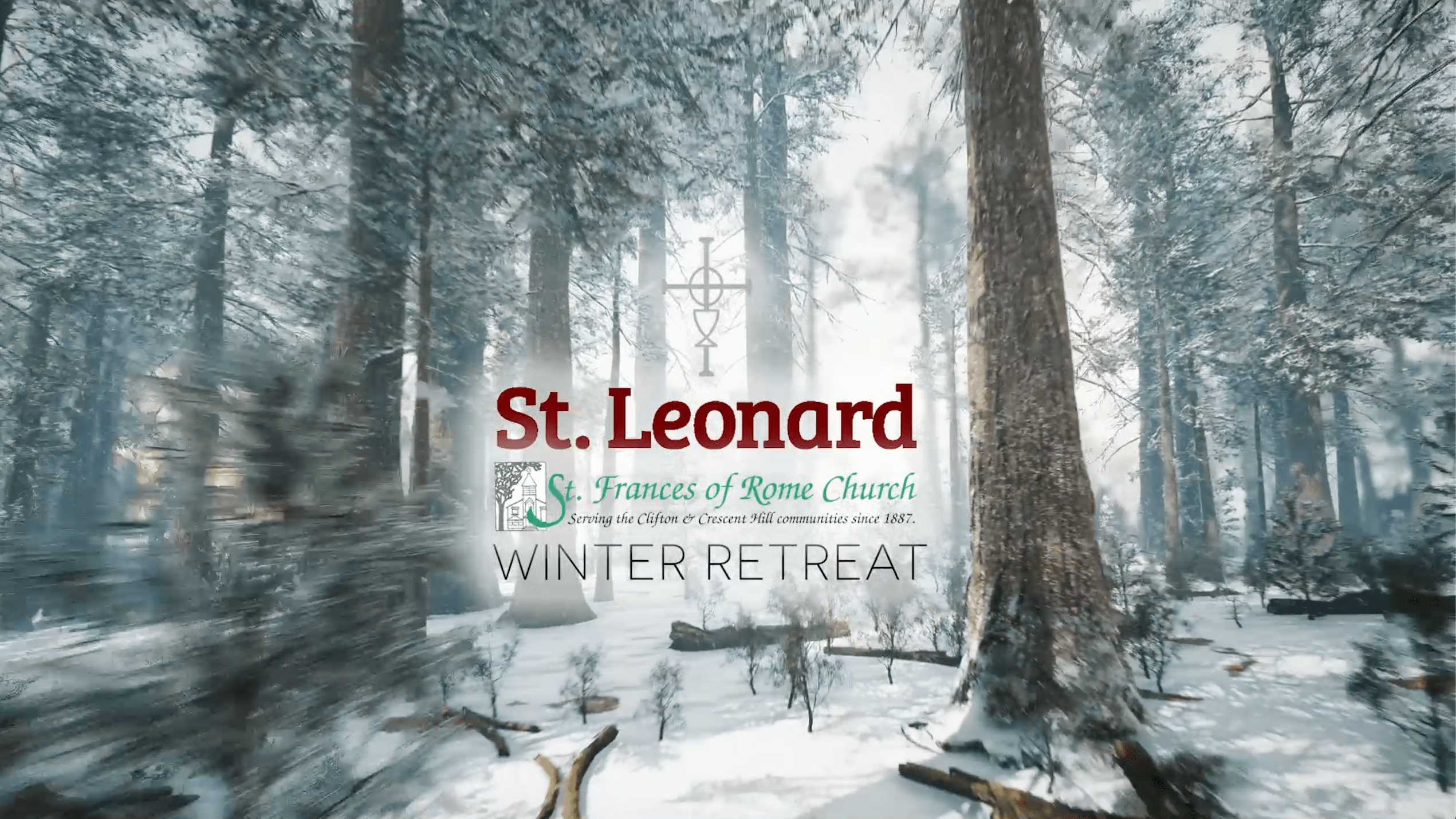 Epiphany & Longing for God
Winter Retreat, Week 1
Introducing our Weekly Winter Retreat
It's no secret that 2020 was a hard year.  As we enter into 2021, many of us are struggling with a whirlwind of emotions – exhaustion, impatience, anxiety, fear, hope – and the prolonged COVID-19 pandemic continues to drastically alter the circumstances of our everyday lives.  At the same time, we will soon be reentering the liturgical season of Ordinary Time, during which we are challenged to live out our Christian discipleship in the everyday, when nothing particularly "special" seems to be going on.
Our hope is that this Weekly Winter Retreat will be a source of comfort, inspiration, and connectedness for our parish communities over the next six weeks leading up to the start of Lent.  Each week, a staff member will share a brief video reflection and a few "Staff Picks": fun, faith-filled resources to help you grow in your relationship with Jesus Christ and to live out your Catholic faith in the everyday.  We hope you will interact with us through our weekly Facebook posts and even share these resources with friends and family.  Please join us as we make this journey of faith together!
With love from the staff of St. Leonard and St. Frances of Rome
Epiphany & Longing for God
Presented by Ashley Logsdon, SL Pastoral Associate
In this week's video, Ashley introduces our Weekly Winter Retreat and invites you to enter into the story of the Epiphany along with the Magi.
Staff Picks
During each week of our Winter Retreat, we'll offer you three resources to help you pray and live out your faith this week.  We hope you enjoy these Staff Picks as much as we do!
"Silent Night" by Pentatonix
This year, the liturgical season of Christmas lasts until January 10, so take some time this week to savor your favorite Christmas hymns!  I love this reverent, a cappella version of "Silent Night" sung by Pentatonix.  Imagine yourself alongside the shepherds and magi, gazing in adoration at Jesus sleeping peacefully in his mother's arms.
A reflection on Epiphany from the writings of Karl Rahner, SJ
Karl Rahner (1904 – 1984) was a German Jesuit priest and theologian
"A new year has begun.  During this year, too, all the paths from east to west, from morning until evening, lead on and on as far as the eye can see, through the deserts of life, with all its changes.  But these paths can be turned into the blessed pilgrimage to the absolute, the journey to God.  Set out, my heart, take up the journey!  The star shines.  You can't take much with you on the journey.  And you will lose much on the way.  Let it go.  Gold of love, incense of yearning, myrrh of suffering – these you certainly have with you.  He shall accept them.  And we shall find him."
Night Prayer with Father Josh Johnson
Are you hoping to deepen your prayer life in the new year?  Consider trying out the Liturgy of the Hours, the daily prayer of the Church through which priests, religious, and lay people around the world sanctify their day by praying the Psalms.  Although the Divine Office can seem intimidating to a newcomer, the practice of Night Prayer is a beautiful and easy way to try it out.  Check out the YouTube channel of Father Josh Johnson, where you can join Father Josh and his parishioners as they sing and pray Night Prayer together.
Stay Connected!
Want to stay connected with fellow parishioners on this retreat journey?
Check out each week's retreat post on your parish's Facebook page, and be sure to join in on the conversation!