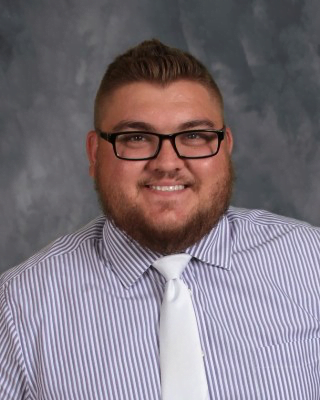 Mr. Aaron Dauenhauer
Mr. Dauenhauer was born and raised right here in the amazing city of Louisville, Kentucky. He graduated from the University of Louisville with a degree in Middle/Secondary Education with a Focus in Math. He attended Thomas Merton Academy (K-5) and St. Bartholomew (6-8) and DeSales High School ('10). He is newly married to his beautiful wife LeeAnn. They are members of St. Thomas More Parish.
Mr. Dauenhauer loves everything about math and loves to make it fun and enjoyable. He also loves enjoys spending time with friends and family, the Pittsburgh Steelers, and UofL/UK sports. One of his biggest passions is coaching. He is an assistant coach for DeSales Varsity Team and he is the Head Coach for the Junior Varsity. He believes coaching is teaching the skills to be successful and teaching is coaching the students to be the best they can possibly be.
Middle School Math