In its leadership role the council has the responsibility to assist the pastor in:
Defining the parish's mission – asking how the parish is to be rooted and grounded in God's love.
Searching to discover the directives of the gospel – looking at and interpreting the world, persons, and events in a Christian context.
Developing a pastoral plan with priorities and strategies to accomplish them, which sets direction for parish service.
Providing organizational structures – building a sense of belonging and participation in the parish and working for clear, consistent, and easily accessible communication.
Operating with organizational and procedural guidelines – providing clear parameters to promote and support stewardship as the way of life in the parish.
From Parish Pastoral Council Guidelines, Archdiocese of Louisville, 2011.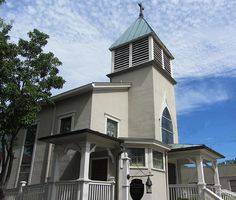 Parish Council
Chair: Mary Masick
Parish Council is our community's central goal- and policy-setting body, working to align our parish life every more fully with our parish Mission Statement and with the goals established in our 2019 Discernment Process.  The council works with parish organizations to develop an achievable plan so that the goals for our parish community become a reality.  Parish Council also ensures that parish groups follow through on action steps and evaluates progress toward achieving our goals and living out our Mission Statement.
Parish Council members serve for a three-year term.  Meetings are held on the second Tuesday of each month.
Members:
Mary Masick
Jane Wehner
Shannon Burns
Bill Johnston
Therese Bawa
Greg Brotzge
Mary Keyer
Sr. Agnes Coveney
Laura Harpring
Dutch Boehnlein (Finance Chair)
Parish Council Meeting Minutes 2023
Click on each month to view the minutes from that Parish Council meeting.
Parish Council Meeting Minutes 2022
Click on each month to view the minutes from that Parish Council meeting.
July 2022 -No Meeting
August 2022 -PC Retreat. No Meeting
October 20212 -No Meeting
November 2022 -Joint PC Meeting.
Parish Council Meeting Minutes 2021
Click on each month to view the minutes from that Parish Council meeting.
January 2021 -No Meeting (Covid)
February 2021 -No Meeting (Covid)
Parish Discernment Goals
In 2019, St Frances of Rome Parish participated in a discernment process facilitated by the Archdiocese of Louisville.  We recognized and celebrated the areas where God has abundantly blessed us, and looked to identify new, or confirm existing priorities for our parish as we plan for the future. Through prayer, reflection, and listening, we have identified a number of important priorities in the areas of Family Life, Education and Lifelong Formation, and Service and Outreach, which we are happy to share with you.
Family Life
Make an intentional effort to include all ages in the liturgical life of the church.
Create a ministry for teens and young adults that includes formation, social and outreach opportunities.
Be an inclusive parish by holding multigenerational gatherings for parishioners and guests from all walks of life, offering opportunities for formation, prayer, socializing, and outreach.
Service and Outreach
Develop an effective communication plan for all parish outreach and ministries using a variety of media (newsletter, pulpit, social media, email, text, website and personal invitations).
Create a robust social concerns committee to examine current outreach (such as our support of UCHM) and develop and implement additional outreach.
Education and Formation
Develop more structured classes for all ages (from children to adults) using church documents, Scripture, and other texts.
Continue a strong staff-led religious education program for children in Pre-K through Confirmation at St Frances of Rome.