United Crescent Hill Ministries (UCHM) is a community ministry sponsored by 19 churches/religious institutions, businesses, and individuals within Crescent Hill, Clifton, Clifton Heights, and Butchertown for the purpose of providing vital social services to these communities and beyond.  The UCHM mission is to build "compassionate community by providing programs for education, emergency assistance, health, wellness, and social activities."  St Frances of Rome Parish makes financial contributions to the work of UCHM, and individual parishioners volunteer in UCHM's many service opportunities.  We hope to continue to grow our parish's support of UCHM and would love to welcome new volunteers into our UCHM service – please consider getting involved in this wonderful ministry!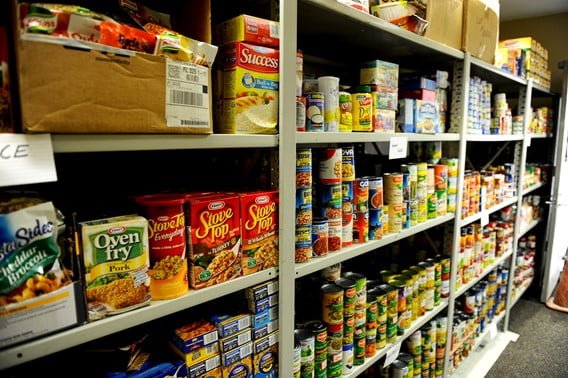 September Donation Request for UCHM:
2021 Stock Up the Pantries Donation Drive
For the month of September, we are partnering with our sister parish, St Leonard, to collect canned goods, and shelf stable food items. United Crescent Hill Ministries is in need of pantry items for the hungry. Drop off any of these items you are willing to donate at the basket in the church, or the parish house. Thank you for your generous support!