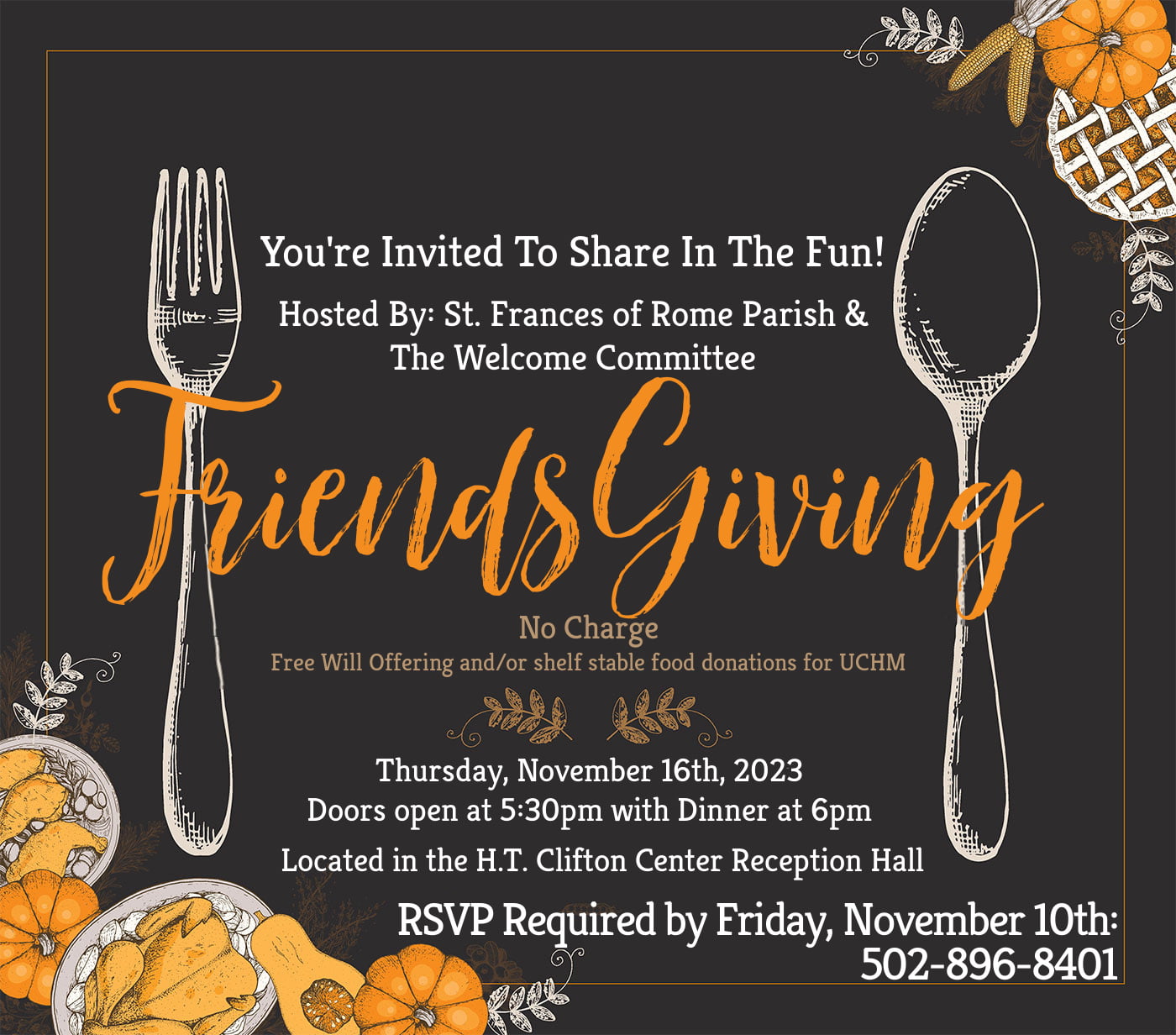 You're Invited! Be Sure to RSVP
Join us on Thursday, November 16th, in the Clifton Center Reception Hall for our 2nd annual Friendsgiving celebration to benefit United Crescent Hill Ministries food pantry. There is no charge, but we encourage a free will offering and/or canned good for UCHM.
RSVP is required. To RSVP, call the parish office at (502) 896-8401, and leave your name, number of attendees, phone number, and email address.