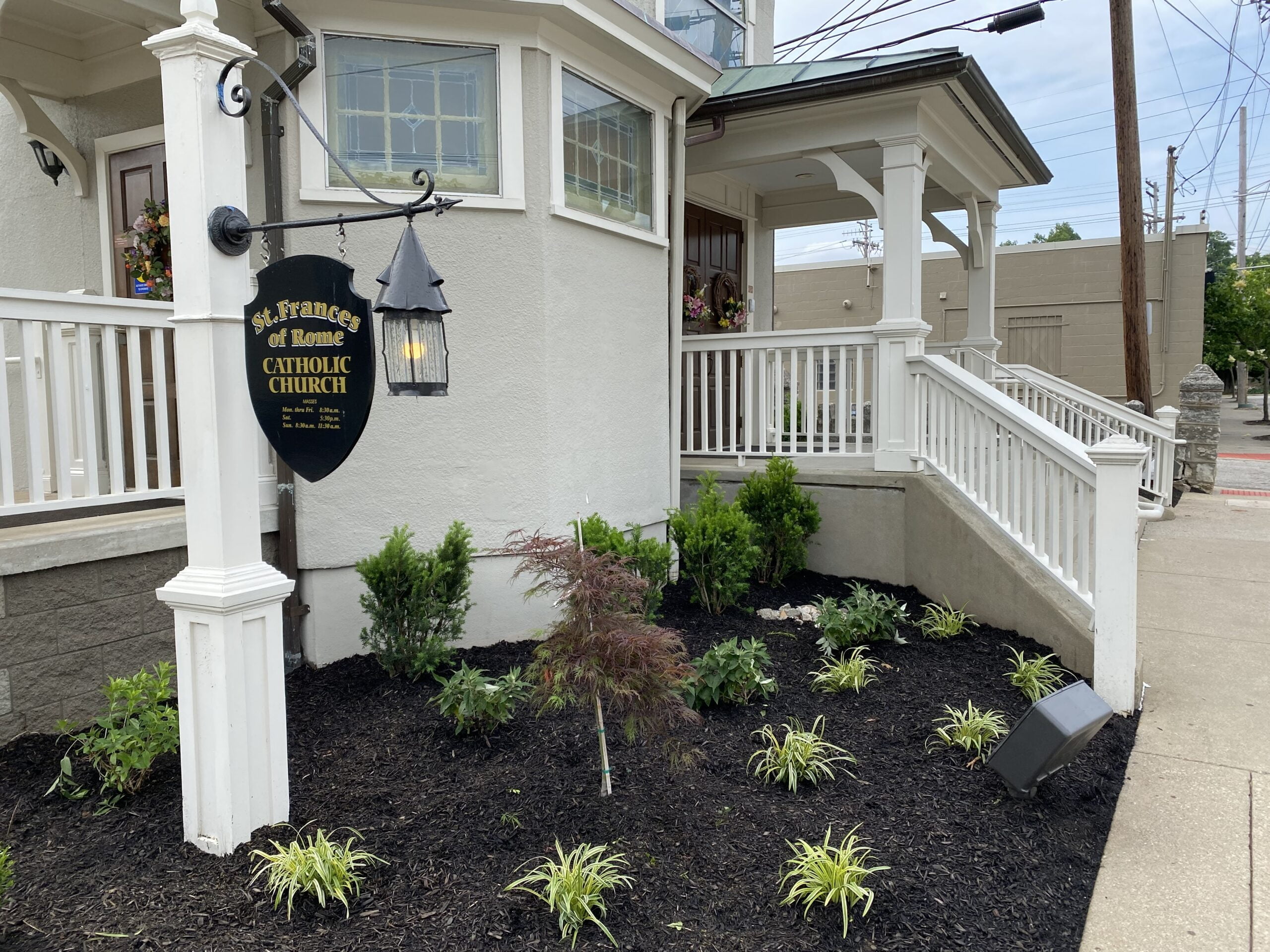 Landscaping Project Complete!
Luv-it! Landscaping worked this week to finish our landscape project to refresh and update the parish grounds. The results speak for themselves. We have a lovely campus that will now have many years of beautiful growth ahead of it. You will definitely notice it this weekend as you attend mass.  A huge thank you to the members of our Landscape Committee, Mary Masick, Dutch Boehnlein, and Anne Hogan. Their input and time was greatly appreciated. We would also like to thank you, the members of St Frances of Rome Parish for your contribution of treasure to the Capital Projects fund. Your generosity made it possible to undertake this renovation.
What's next? Our Parish House is in the midst of some much needed updates. We are working on some inside projects, but the next noticeable improvement will be the painting of the exterior of the Parish House. This is slated to begin towards the end of June. Keep checking the newsletter for more updates as they become available.