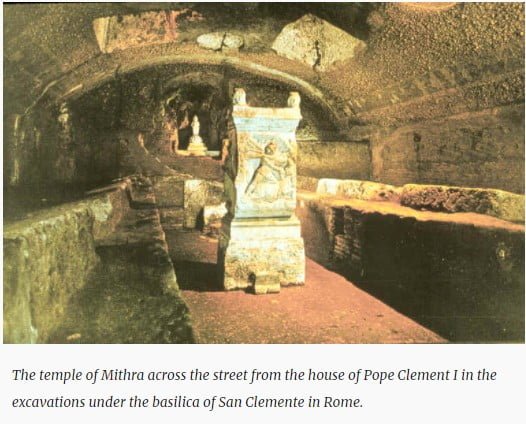 The Paschal Mystery. We use it to talk about the death and resurrection of Christ, but what does it mean? Well, I'm pretty sure it doesn't mean what comes to mind. Because what the word mystery meant when it was first used in the phrase in the 2nd century is far different than what it means to us 21st century English speakers.
Paschal is easier. It's from the Hebrew Pesach, which is the name for Passover. In some form it's used as the name for Easter in pretty much every other language. Somehow in English we got in the habit of substituting the name of a Celtic fertility goddess for Pascha, and: Easter!
Mystery is different. These days we tend to think of it as something that's difficult to solve: a murder or a Wordle. But the word it descends from referred to more of an event or activity. So let's talk about high school retreats.
The Christian Awakening Retreat in Louisville originated at St Xavier High School right about 50 years ago. It soon spread to the other Catholic high schools and is generally known simply as "Senior Retreat." (Or "Junior Retreat" at St X, which moved it back a year in the late 80's.) After spending many years as chaplain at St X, I've been on far more of those retreats than I can remember. But one thing was common to all of them: each group, in its own way, experienced deep meaning, together. Eyes were opened to new ways of seeing and understanding life, God, and self. And out of that comes something that continues to amaze me. After 50 years, there are still central parts of the retreat experience that aren't known by students in advance. Because people who have been through the experience seem to understand that some things don't fit into words or explanations, they have to be lived.
Which brings us back to "mystery." In the days of  Jesus and the early church the "mysteries" were the Mysteries of Eleusis, the Mysteries of Isis, the Mysteries of Mythra. These were religious experiences, rituals. Many ancient authors who were participants in these mysteries write about how they were life changing. The Roman statesman Cicero writes, "as the rites are called 'initiations,' so in very truth we have learned from them the beginnings of life, and have gained the power not only to live happily, but also to die with a better hope." But none tells what happened in the rites. Sophocles writes that speech would profane them. Indeed it was illegal for initiates to reveal what happened. But my experience with high school retreats tells me it probably wasn't too hard to get people to keep the secrets. Some things don't fit into words or explanations, they have to be lived.
And that is definitely true of what we name the Paschal Mystery that we celebrate in the week we name Holy. This isn't Colonel Mustard in the Library with a candlestick. It's Jesus in the Upper Room with a towel and a pitcher of water. And the knowledge that people wash each other's feet on Holy Thursday doesn't come close to the opening of eyes and hearts that comes when you yourself take off your shoes and sit down before someone ready with a pitcher and a towel. Some things don't fit into words or explanations, they have to be lived. That's mystery.
-Fr Lou